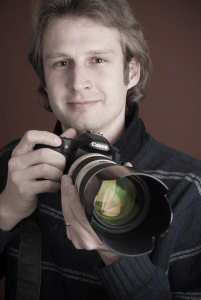 Hi, and welcome! My name is Stefan Kunz. Photography is my passion – the perfect balance to my actual job (Technical Sales Manager at
ADB Safegate Austria GmbH
).
My interest for photography started roughly at the age of 8 when I moved from Austria to Guatemala with my family. I got the inspiration from my dad who is an enthusiastic nature photographer (and biologist). Guatemala provided so many possibilities for a nature interested photographer – there was no way around it. I started off with an SLR quite early (Minolta Dynax 7000i) which did a very good job during my 9 years in Guatemala. After returning to Austria in 1996 I made a "photography break" for a couple of years after which I got appetite again due to the nice evolvements in digital photography. From then on I found myself in the Canon D-SLR area (of course Nikon is fine too :) starting with the 20D, followed by 30D and 40D, and nowadays a
5D Mark III
(I would not want to go back from a full-frame to a crop camera).
On the lens side I'm very satisfied with my collection:
Sigma 35 mm f/1.4 DG HSM
Canon EF 50mm 1.4 USM
Canon EF 85mm 1.8 USM
Canon EF 100mm 2.8 L Macro IS USM
Canon EF 16-35mm 2.8 L II USM
(latest successor is
version III
)
Canon EF 24-105mm 4.0 L IS USM
(latest successor is
version II
)
Canon EF 70-200mm 2.8 L IS II USM
(latest successor is
version III
)
With this website I want to give an overview about my photographic work and maybe create one or the other "
wow
" effect – if not, that's also fine.
If you would like to know what I do beyond photography you might want to check out my
Personal Website
.
Note: Amazon credits me a small referral amount, should you purchase anything through the links on this page.